A High Quality Tile Ottawa Can Value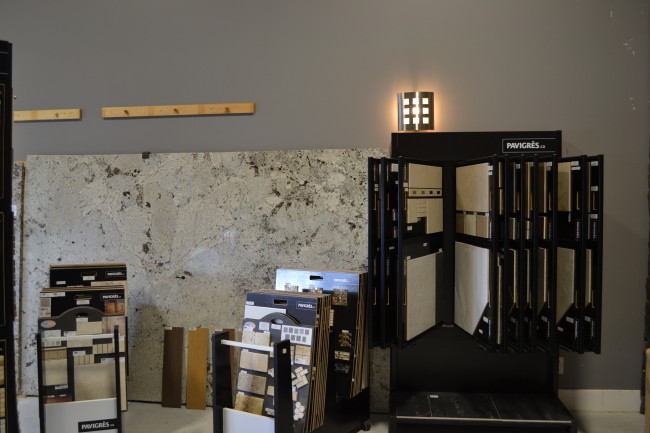 Tiles
Tiles are available in many different sizes, styles and colour options.  These sizes can range from mosaics as small as 5/8" x 5/8" to large porcelain tiles that are 2' x 4'. With so many options available it can be difficult to choose a tile that will compliment the design of your home. Our sales staff is always happy to assist our customers with their decision and offer tips to transform their space into one they can enjoy for years to come. Most tiles can be used in all applications however some do require sealers or may not be well suited for some areas. It is our promise at TNT Tile and Marble to provide customers with all the directions regarding maintenance and as much information about each product as possible.
---
Porcelain
Porcelain is a man-made product and is available in many sizes, colours and finishes. Porcelain can range in size from small mosaics to large 2' x 4' tiles. To manufacture porcelain they use a dust pressed method similar to the way they manufacture Caesarstone countertops. Due to the way that porcelain tile is manufactured it can be used in a variety of applications. Porcelain is dense, impervious and fine grained giving it a much lower water absorption rate which in turn makes most porcelain frost resistant. Since porcelain is pressed and not fired in a kiln it can be given many different appearances. Many manufacturers are attempting to make porcelain to reflect the look of natural stone. To achieve this look, many different finishes can be obtained such as polished, tumbled, honed and slate-like. Tiles can also be purchased with a smooth straight profile or a tumbled marble look. The main benefit of having a porcelain tile which looks like a natural stone is the zero-maintenance factor, unlike natural stone, porcelain does not have to be sealed. Porcelain is suitable for almost every application residential or commercial.
When it comes to the kind of tile Ottawa customers want, they often ask, "What is the difference between ceramic tile and porcelain tile?"
The largest and most important difference happens during the manufacturing process. Unlike porcelain, ceramic tiles are kiln-fired. Once the tiles have been fired they are given colouring and a glaze finish. Ceramic tiles can often have an absorption rate and makes them susceptible to staining. They are also less dense than porcelain which can mean they will succumb to wear and tear more readily. Ceramic tile should be used in residential applications; it  isn't the type of tile Ottawa contractors and designers recommend for high traffic or commercial use.
---