Ottawa Granite Blog & News
Ottawa Tiles as a Feature Wall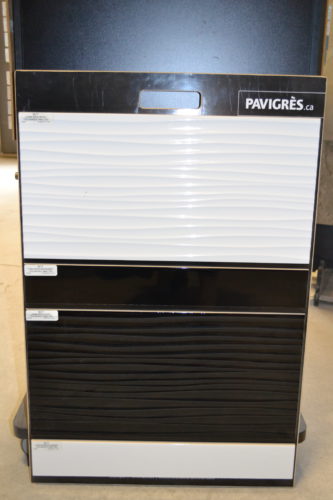 Let's talk about fear.  Specifically, the fear of being different, of being a little bit  colourful.  We've all seen it.  We've all walked in to someone's newly renovated kitchen or bathroom and thought, "Yeah, it's nice . . . but . . . it's missing a little je ne sais quoi."  But the worst part is, nobody really knows what it's missing!  We're all guilty of chosing fixtures, tiles, paint colours and accessories that are neutrals, but really, they are just one big, long yawn.  Yes, everyone wants white on white on white.  Or grey on grey on grey.  Ten years ago it was beige on cream on beige.  Now is the time to wake up from this nightmare.  I have a solution to the grey and white rooms: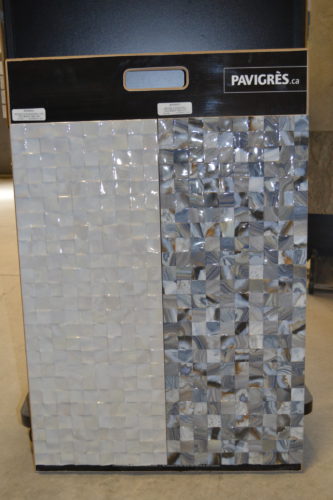 Feature walls in awesome, glorious textured Ottawa tiles.
You heard me, it's time to mix it up, people!  It's time to tile an entire wall behind your vanity in glossy, wavy tiles.  Or a wall in iridescent blue Ottawa tiles that will look like a waterfall married a rainbow when you shower.  Who doesn't want to shower in rainbow babies every morning?  You will love it, your children will love and your guests will want to run their hands all over it.
If you're a lover of the dramatic, wrap glossy, rich, black textured Ottawa tiles around your powder room.  You're house will start to publish it's own design magazine!
It's time to think outside the box of plain Ottawa tiles and embrace the beauty and feel of these sparkly, tile-y gems.