Ottawa Granite Blog & News
Autumn Interiors with Ottawa Granite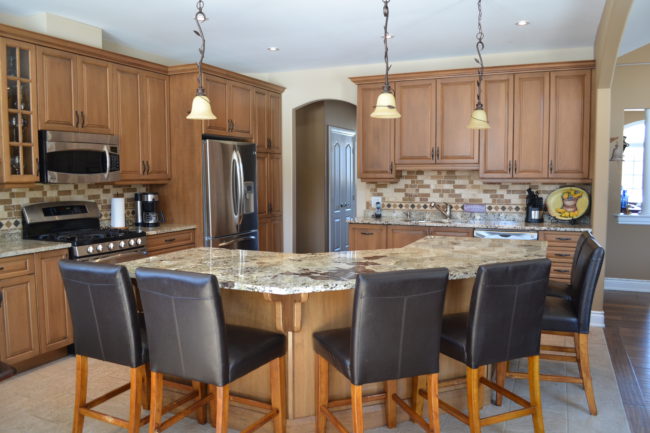 Oh October, what a gorgeous month you are.  With your red, yellow and orange leaves floating by my window, you makes me want to bring some of that beauty inside.  Plus, with winter just around the corner (doesn't it always snow on Halloween?), we need warmth in our homes to get us through the dark months.  We've got some wonderful Ottawa granites inspired by fall colours.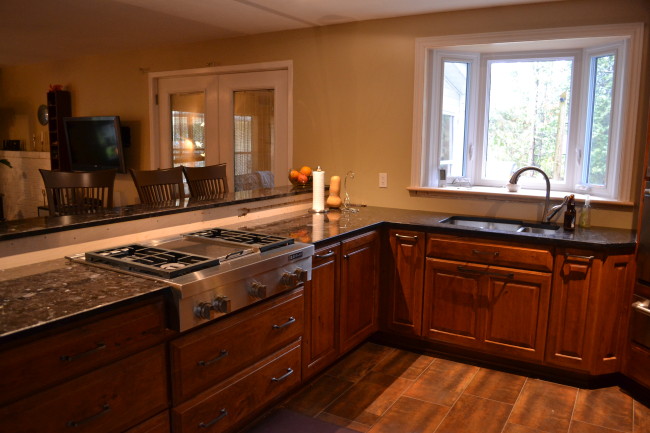 If you already have wooden cabinets in a birch, cherry or oak, adding Ottawa granite colours like Giallo Ornamental Light, Giallo Ornamental Dark and Sienna Bordeaux will bring out the warmth in the wood.  Giallo Ornamental Light and Dark have a cream undertone with browns and golds speckled throughout.  Sienna Bordeaux has a beige undertone with red veins, reminiscent of autumn leaves.  These Ottawa granite colours will keep your kitchen warm and inviting all year.
Warm, chocolate-y brown Ottawa granite countertops add a pop of contrast to lighter cabinets.  Tropical Brown, Caledonia and Brown Antique add earthy colours to a kitchen.  Plus, Brown Antique looks like melted dark chocolate.  Who wouldn't want to see that everyday?
Use autumn's colours as inspiration for your next home renovation.  There are many Ottawa granite colours packed full with reds, browns and yellows that will keep you nice and cozy all winter long.