Ottawa Granite Blog & News
How Granite Countertops in Ottawa Can Increase Your Property's Resale Value
Some neighborhoods in Ottawa are arguably the best in the country. For example, the Hunt Club Woods-Quinterra-Revelstoke area is known for its proximity to the Rideau River, low crime rate, and residential properties in good condition. Local homeowners take good care of their properties, which is why many houses in the area retain excellent resale values.
According to an article posted on Realtor.com, kitchens and bathrooms are the two most important rooms that potential buyers typically consider. Properly executed remodeling jobs in these sections can thus add value to your property. You don't really need to go overboard with kitchen remodeling, as extra features like Ottawa granite countertops can go a long way.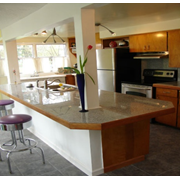 Countertops are Eeye-catching countertops kitchen fixtures that are often one of the first things potential home buyers check out in the kitchen during site visits. For this reason, you'll need to exercise good judgment when picking a suitable countertop. Opt for a visually interesting countertop material that's durable and low maintenance—qualities thatt top-grade granite fits fit granite to a T.
Stylish and durable granite countertops in Ottawa can make any kitchen stand out because of their one-of-a-kind beauty. Granite is naturally formed from a combination of quartz, silica, mica, obsidian, and feldspar, among other minerals. Such a combination produces a hard and tough igneous rock with large crystals that is then fashioned into countertops of understated elegance and exceptional durability.
It may be tempting to think that artificial alternatives with the ability to mimic the look and feel of natural granite countertops can also boost your property value, but that is simply not the case. A lot more home buyers today are quite discerning and can easily tell if they're looking at the real thing. For this reason, you'll want to get genuine granite countertops from reputable Ottawa-based companies like TNT Tile and Marble.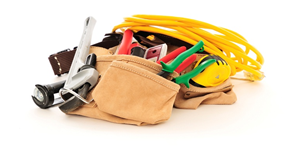 A granite countertop is an excellent investment if you are looking to increase your home's value. Meanwhile, if you're not selling your home any time soon, then you get to enjoy a showroom beautiful showroom kitchen thanks to the inherent elegance of granite. Trusted companies like TNT Tile and Marble offer a wide variety of stylish and functional countertop options.